Seal the Deal: With Confidence – For Design Professionals
Course: CEU-101397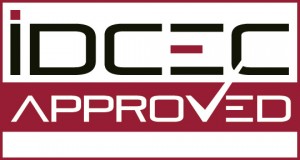 How can you make sales as exciting and successful as your product or service? For many, this part of entrepreneurship is daunting and even intimidating, but with the right tools you can change that.
Learn how to break the barriers and how to build rapport that will lead to more sales in this sales training course approved by the IDCEC for CEUs accepted by ASID, IDC, IDEC and IIDA. During a day of interactive learning Heidi teaches you how to:
How to reach more people
Improve your sales skills
The difference between a sales pitch and being pushy
How to ask the right questions that demonstrate your value and expertise
You earn .5 CEU credits in one day!

Seal the Deal… with Confidence is a participatory course, full of practical tools that teach you how to compete in your marketplace.
Sales for creative people can be a challenge, but Heidi breaks it down into manageable pieces so that designers can connect with their prospect and sell without effort. Participants leave the course feeling empowered and ready to approach their sales with new motivation and skills.
Testimonials
Previous Seal the Deal participants had the following to say:
"The seminar was excellent, I loved the pace and interaction."
"I gained clarity about how I think about sales and learned how to detect "thinking" style."
"It will help me in my business to learn how to read a client so I can sell to them on their terms."
"I learned how to communicate more effectively."
"This course inspired me to start a new venture!"
"It helped me step out of my comfort zone to find more ways of recruiting clients."
Seal the Deal…with Confidence is an excellent way bring in a top notch sales trainer without hype and gimmicks who can teach your staff, chapter members and affiliates how to Seal the Deal and see results.
This one day program can also be used as a chapter fundraiser and is an IDCEC accredited (approved) program. CEUs are accepted by ASID, IDC, IDEC and IIDA.